Speaking English with Confidence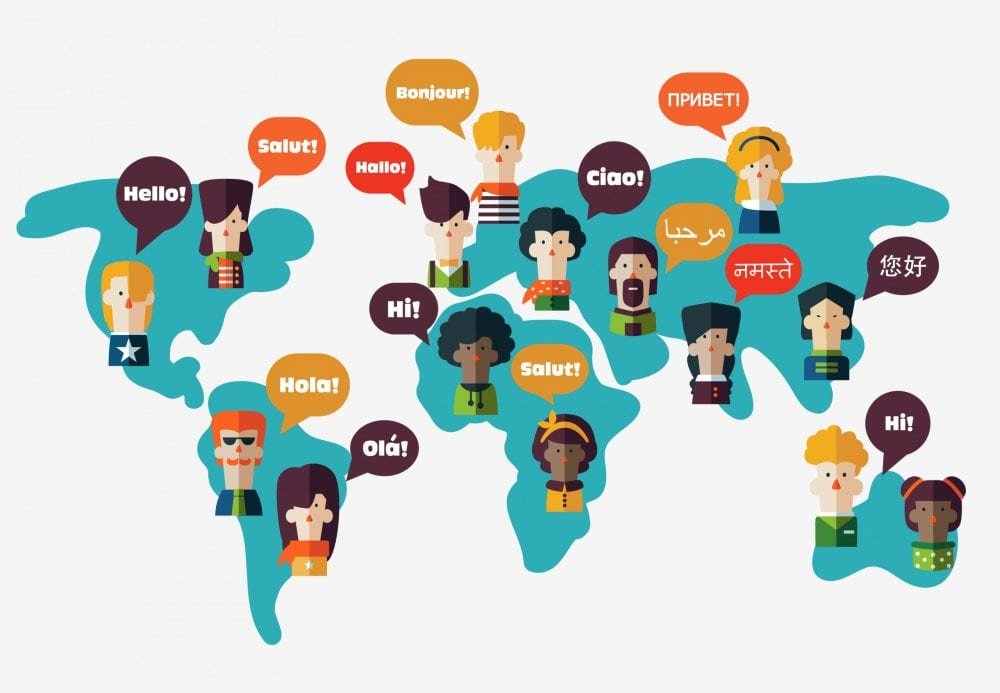 How to go from feeling embarrassed to speak English with confidence?
Many ESL students are reluctant to speak English for many reasons including; "What if I make a mistake…", "I can't pronounce this word well…", or even "I don't want people around me to think I can't do it…".
This is fear of perfectionism is quite prevalent among East Asian students (Chinese, South Korean, Japanese) and many believe it may due to cultural factors that emphasize silence as opposed to verbally expressing one's thoughts or opinions. Yuwei Wan, from the School of Foreign Languages, Jiangxi University of Finance and Economics, Nanchang, Chin has researched this issue in the journal, Open Journal of Modern Linguistics > Vol.11 No.6, December 2021. "Why Are They So Quiet? Exploring Reticent and Passive East Asian ESL Students in the U.S. Classrooms". In this paper, Yuwei Wan notes the "Treasure of Silence" and the Asian sayings, such the traditional Japanese saying "Iwana ga han" ("Silence is better than speech") (Jones, 1999: p. 248), which is similar to the Chinese saying "沉默是金" ("silence is gold.").
However, it is difficult for students to improve their English speaking skills if they have this perfectionist mindset. In this article, we will explain what is needed to move away from such "embarrassment" and become a confident English speaker.
Percentage of the world's population that speaks English
The world's population is estimated to reach 8 billion people by the end of 2022. Visual Capitalist website, Visualized: The World's Population at 8 Billion.
Among the world's population of 8 billion people, Of these 8 billion people, about 1.2 billion speak English with only 420 million native English speakers. (Wikipedia Page: https://en.wikipedia.org/wiki/List_of_countries_by_English-speaking_population
This means that native English speakers account for about 20% of the English-speaking population. English is not the first language of many of the world's English speakers. Knowing that everyone is learning English with the same difficulty lowers the hurdle of dealing with English.
In Asia, most people learn English as a second language. In fact, the number of people who know English as a second language in just three countries (India, Pakistan, and the Philippines), nearly totals the whole population of the United States, 300 million vs. 330 million. Please note, these numbers do not include the number of Chinese students who study English. If these numbers were included the total number of Asians who speak English will not doubt surpass the population of the United States by a large proportion.
Since English is not the first language, but a second language, for over a billion people, it is natural that they make mistakes, cannot pronounce words well, or have a distinct accent. Non-native English speakers from South America and European countries may make mistakes speaking English, such as speaking with accents and making grammatical errors, but they continue to speak English. What is most important is to show the desire to communicate.
It is important not to lose confidence when you make mistakes, but to accept the fact that English is not the native language for Japanese people and face English again.
Increased opportunities to speak English
If you want to learn to speak English, the first step is to increase your opportunities to speak. By speaking and listening to others, you can practice speaking English and develop your listening skills.
The most effective way is to create opportunities to speak with native English speakers, but even if that is difficult, you can be aware in your daily life. You may sit at your desk and study using a textbook or vocabulary book, or you may watch videos, including movies and dramas, to learn.
If you are conscious of speaking English little by little, such as by reading aloud to yourself and pronouncing words well, or by imitating and saying phrases from movies and dramas instead of just watching them, you will become more accustomed to speaking English.
If you are conscious of speaking English on a regular basis, it will become a habit, and you will feel less shy. If you are not sure how to start speaking English, or if you find it difficult to pronounce English words, one way is to practice pronunciation marks and phonics to gradually gain confidence in speaking in English.
As in these speech methods, listening to native English speakers and repeating the speech yourself afterward. You can also record your own voice and listen to it later to learn back on your pronunciation.
Summary
Nobody is perfect from the beginning, so once you realize that it is okay to fail. In fact, that failure is a major key to moving on to the next step, you will be able to speak English confidently and actively. If you don't try, you will never fail, and failure is proof that you are trying.
Don't be afraid of making mistakes, overcome your shyness, and improve your English skill!